Lacloche Lake, Ontario
A Mountain Range Wilderness
Lacloche Lake, located beside our cottages in Ontario, is nestled among the white quartzite and pink granite tree-dotted hills and rocky peaks of the Lacloche Mountain Range.
The French term "Lacloche" meaning "the bell" is intriguing. It seems a fur trader, Alexander Henry, wrote in his diaries in the 1760's that there is an "island called La Cloche because there is a rock … which being struck rings like a bell."*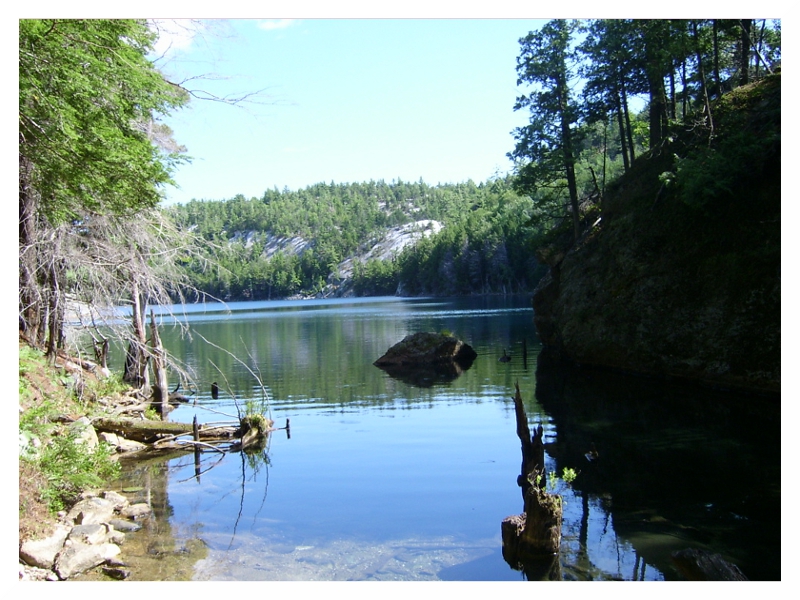 The legend says that these rocks were Aboriginal tocsins (warning bells) used for signaling. The "Bell Rocks"* when struck could be heard for a considerable distance. It is believed that for this reason French settlers named the area Lacloche.
Lacloche Lake enjoys miles of undeveloped wilderness shoreline; most of it is in the Lacloche Provincial Park. Only a small portion of the Lake has cabins like our lake cottages. The water is deep and clear.